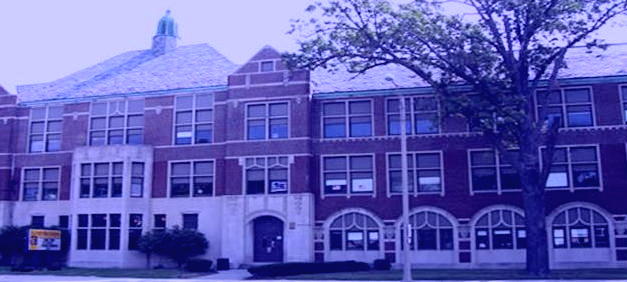 Dear Classmates - A great time was had by all at the 50 Year Reunion!

Please come join us on August 1st for the 1964 Classmate Annual Get Together!
Click the invitation below, print and mail to Gloria at the address provided.
Make sure to send your check in by July 24, 2015!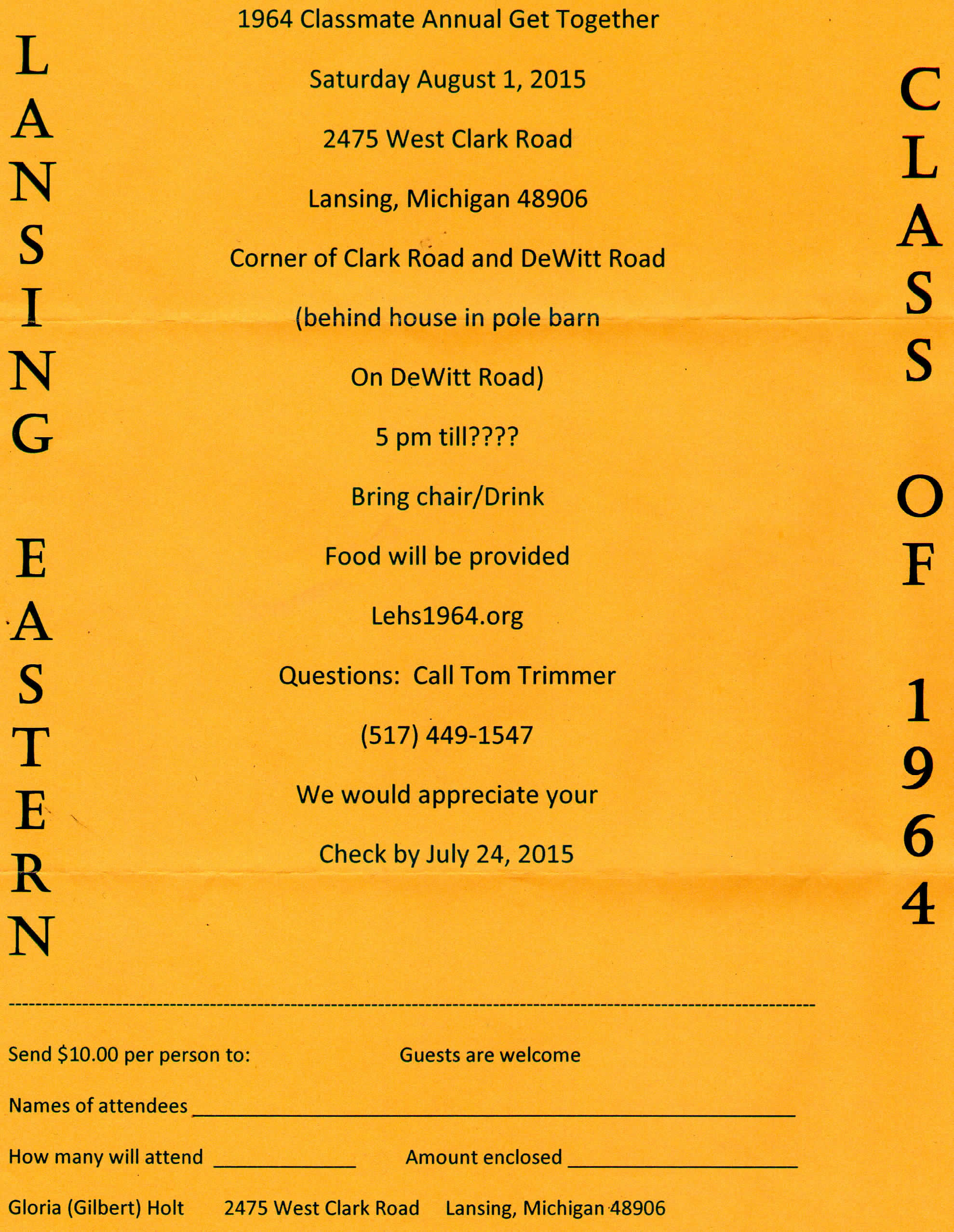 We are hoping that you will with good cheer
Save a date for a future year.
We have not found everyone yet. If you can help us locate even one classmate, it would be
deeply appreciated. Please click here.

IF ANYONE HAS A DEEP DESIRE TO ATTEND BUT MAY BE EXPERIENCING FINANCIAL WOES, AN ANONYMOUS DONOR IS WILLING TO HELP!
PLEASE CONTACT CARL GRETZINGER - 248-495-6332

WE ARE ASKING FOR HELP:
We would really appreciate it if anyone would like to volunteer to sponsor any other activities, i.e. golf outing, picnic, GRASSER?

For additional information please contact anyone on the Reunion Committee:
Glenda Caskey Cook 517-323-2783 Email Glenda

Carl Gretzinger 248-495-6332 Email Carl

Colleen Helms Cannarile 517-669-7561 Email Colleen

Gloria Gilbert Holt 517-669-5620 Email Gloria

Connie Hull Raymer 517-614-2072 Email Connie

Jill Phelps Murphy 517-256-0866 Email Jill

Ron Smalley 517-242-9886 Email Ron

Linda Smalley 517-589-5674 Email Linda

Tom Trimmer 517-449-1547

Over one hundred of our classmate's whereabouts are still unknown to the planning committee. Please take time to check out the list of "Missing Classmates". If you can help locate anyone, please contact us with ANY information you may have.

Please check back and keep in tune
More information is coming soon!


The thirty sixth graduating class of Eastern High School in Lansing, Michigan graduated June, 1964 in the Lansing Civic Auditorium.
In the many years since that eventful day, classmates have traveled far and wide experiencing life in many ways; including continued education, military service, marriage, divorce, births of children, grandchildren, even great grandchildren and a wide range of careers. Most of us are now embarking on retirement.
Some of our graduating class now meet for annual events. These events will be posted on this site on our announcements page and communicated through e-mail to classmates whose email addresses are on file. To join our e-mailing list please contact us and send us your e-mail address.
Thanks - Your Reunion Committee